SUCCESS STORIES
Everyday Parents are Having Breakthroughs!
Parents across the globe are reconnecting with their children and starting the process of reuniting. These are just a few of the examples of parents who have learned from Ryan Thomas and are making progress.
Told To Give Up, Reunited Instead!
Susan, Alienated Mom
Reunited with Children After 3 Years
Ron, Alienated Dad
Excited to Have a Plan to Follow
Barb, Alienated Mom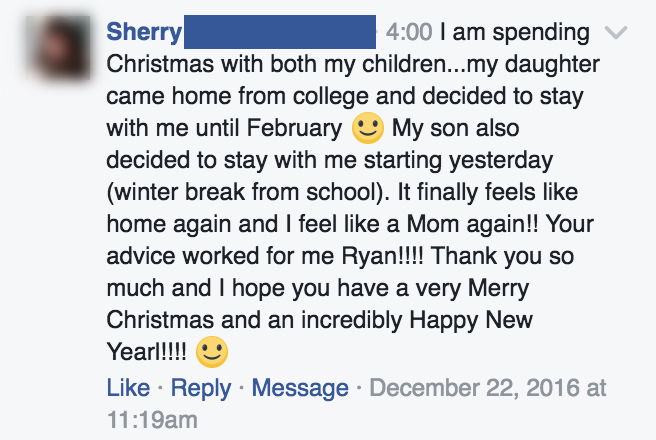 Your Advice Worked for Me!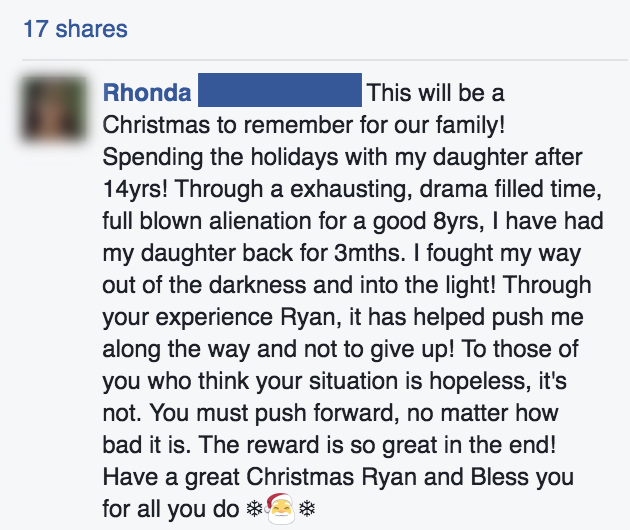 Holidays Together After 14 Years!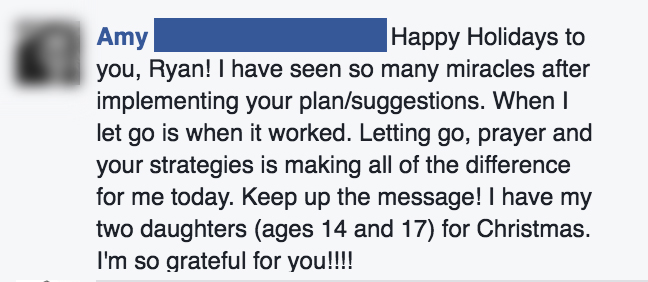 So Many Miracles!
Big Breakthrough!
"I had a big breakthrough [in communication] – your program is really working for me! Thank you, Ryan!!!!!!!!!"– Karen
My Son Responded!
"I did just what you said and contacted my son...and a miracle happened. After 3 years of dead silence, he responded! Thank You" – Diane
Hour Long Conversation
" Ryan, I used some of your questions via text message and what resulted was an hour long conversation with my son! So I want to thank you!"– Josh
Now I Understand
"I can relate to this and now understand the mistakes I made in dealing with my situation. I've said this before but I know that my actions played right into my ex wife's hands."– Brian
Phenomenal
"It is CRAZY how this is so easy to see once you know the patterns. Thank you so much Ryan for taking the time to do this for all us parents. It is just such a phenomenal tool moving forward in our battles." – MLS
All I Can Say is Wow
"Thank you Ryan! all I can say is wow!! This is helping me understand so much! I have tried many times to get back into my son's life since he was 5 and now I understand how he was feeling and what was going on in his mind!"– Bobi
Biggest Breakthrough in Years!
"Ryan, I took your suggestion and my son agreed to sit at the dinner table every other visit. (Which he did) THEN, he started having dinner and talking with me on the other days as well. This is the biggest breakthrough I've had in years…We kind of felt like a normal family for a little bit." – Jennifer
Changing My Family Tree!
"I've read many books on PA and I think your program is the best source of information and tools I have found. I will always be grateful to you. You are changing my family tree for the better!!"– Josh S.
Videos Will Go Down in History
"I believe these videos will go down in history as the key for people to understand alienation. The American Psychological Association just has no clue yet. After years of being on the receiving end of this from the alienating parent and the regime and after being not quite able to put my finger on this, it really brings a lot of personal resolution and explains lots of things that I had not realized were all related. Thank you so much."– Howie
INTERNATIONAL IMPACT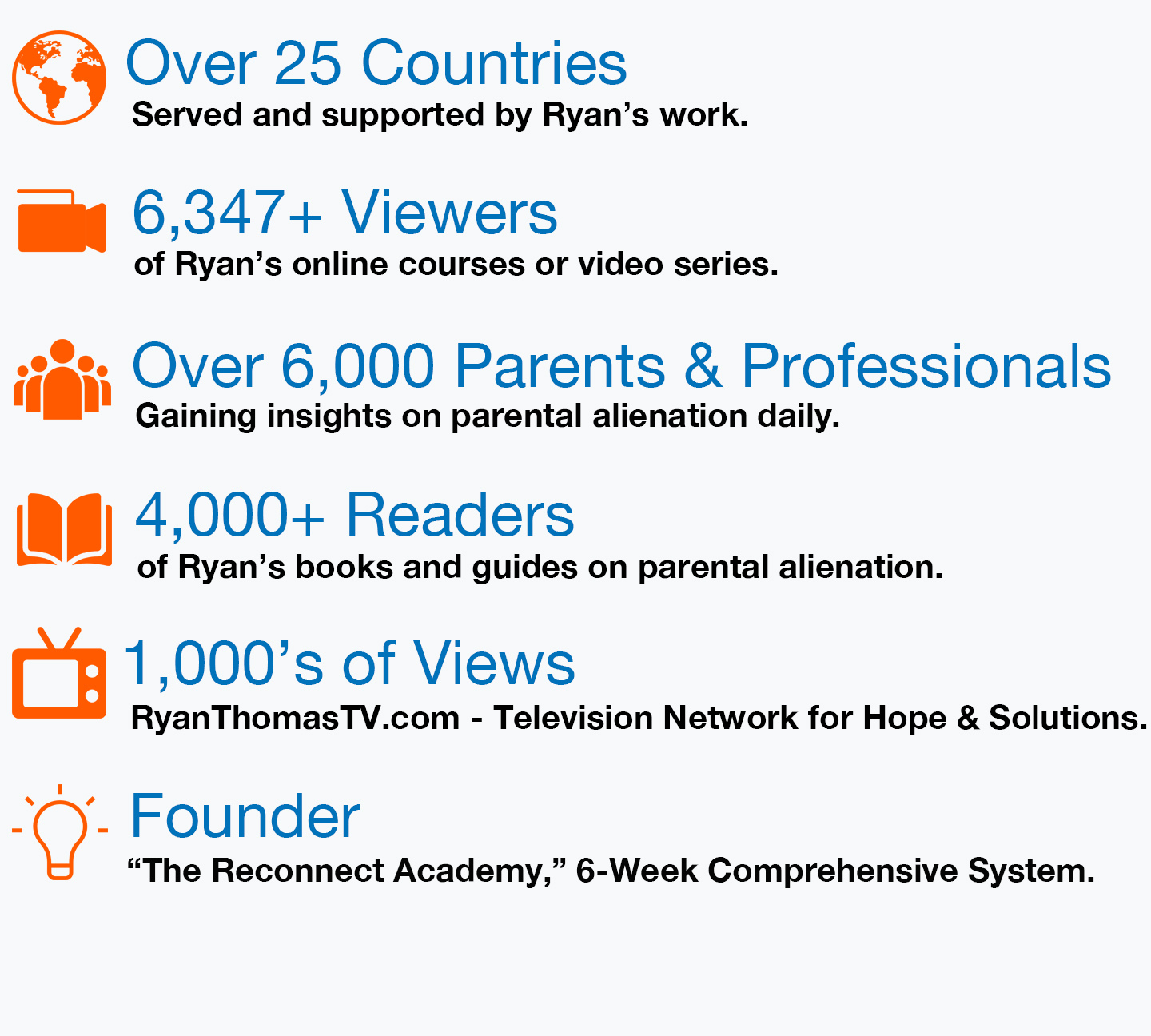 GIVING BACK
When you invest in learning about parental alienation and reconnecting with your child through our work together, you're also helping other children and families in need. We are honored to donate of portion of our sales each year to the St. Jude Children's Research Hospital.
. . .